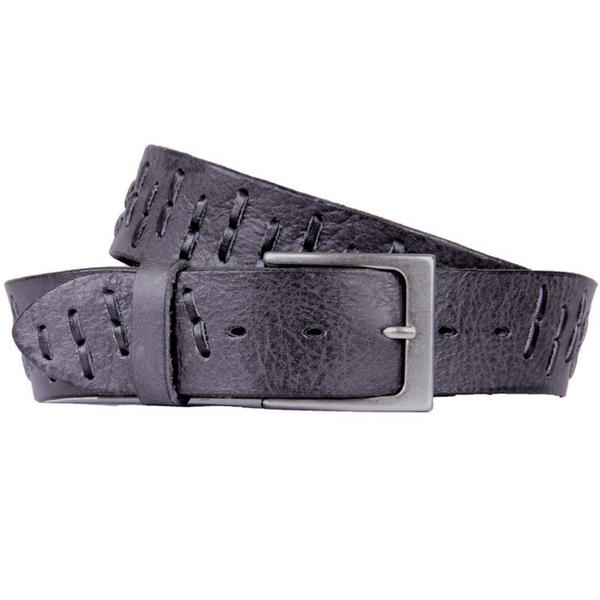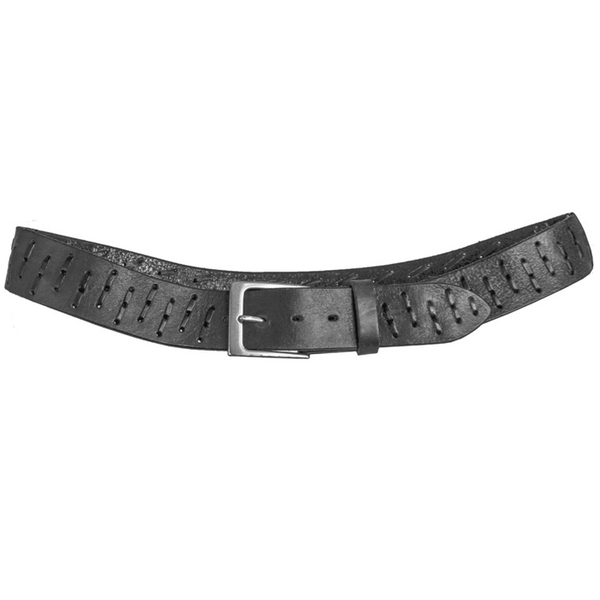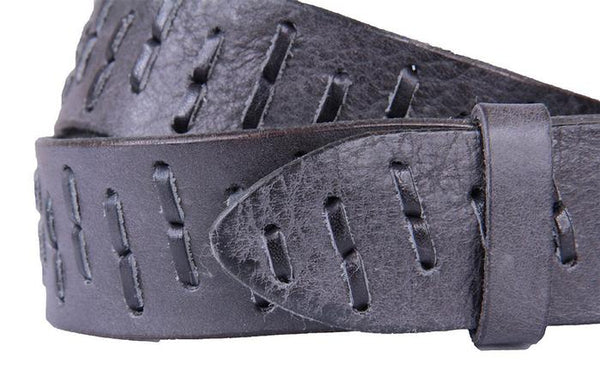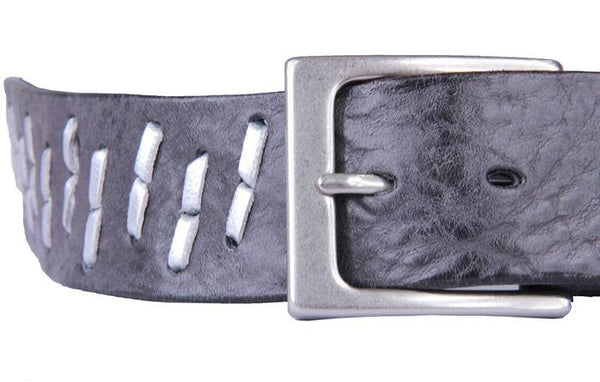 The linear lace embellished Embrazio Segmento Curved leather belt is shaped with a subtle yet definite s-curved wrap of hips and waist.  Embrazio's patented curve provides a more comfortable fit, more flattering look, and it eliminates that annoying gapping in the back of your pants.
Full grain single strap premium leather
Custom Embrazio buckle
Easily change the buckle via two snaps
Hand stitched belt keeper 
DIMENSIONS: 1 1/2" wide, available in 2" increments in sizes 30 - 38.  
Sizing: measure an existing belt from the buckle bar connecting to the belt to the hole the belt is worn on and that should give you the size belt you should order
BELT SIZING:  
Measure a belt you currently wear. Measure from where the buckle attaches to the belt (leather wraps around the buckle) to the hole you are currently using. If this measurement is 34 inches, order a size 34 belt. Our belts are sized to the center hole. If you order a 34, it will be 34" to the third or center hole. Fitting a belt to the center hole is important as it gives you the most flexibility with your belt.
Important:
Do not measure the belt from end to end. You will not get the accurate size that way.