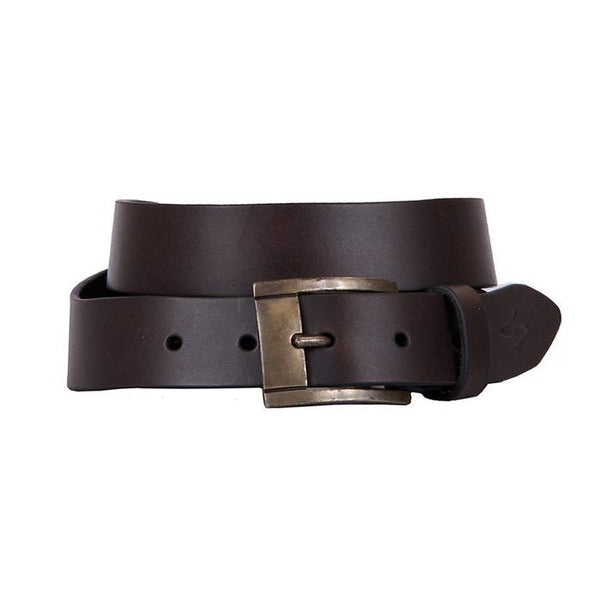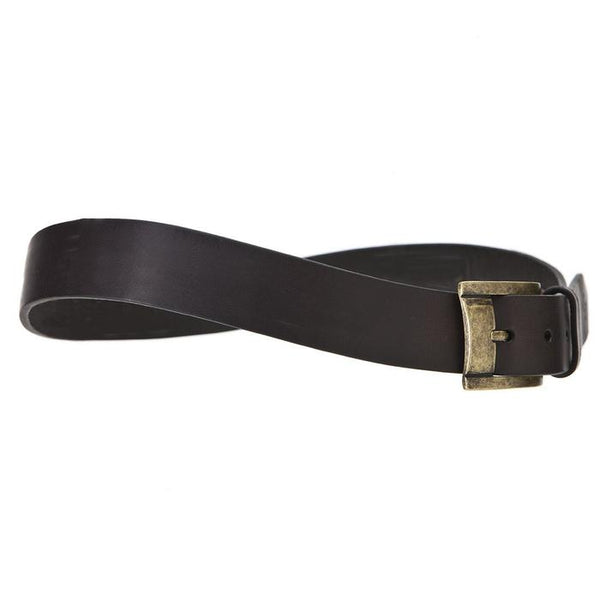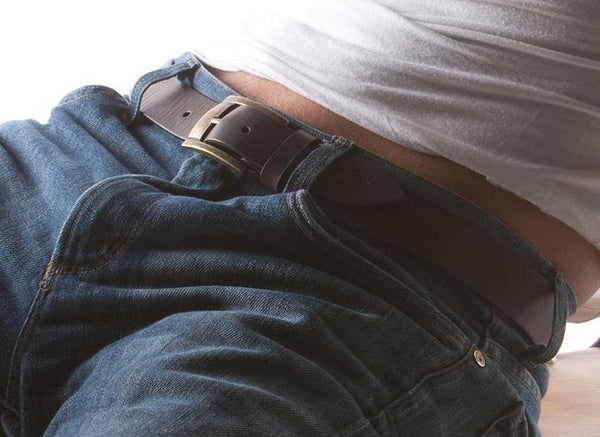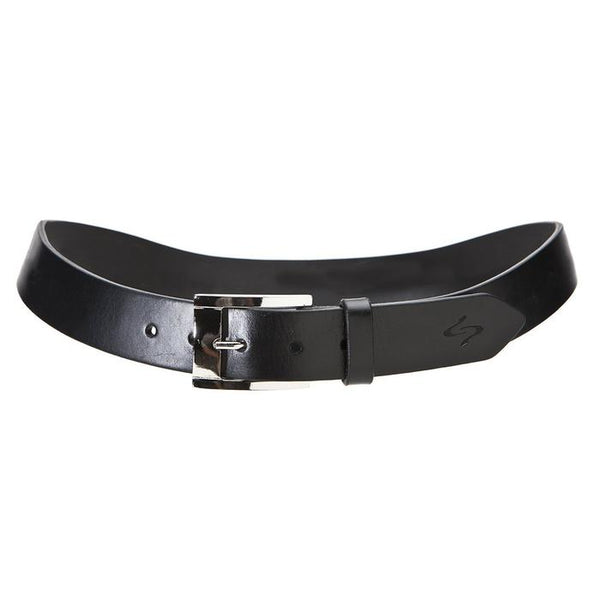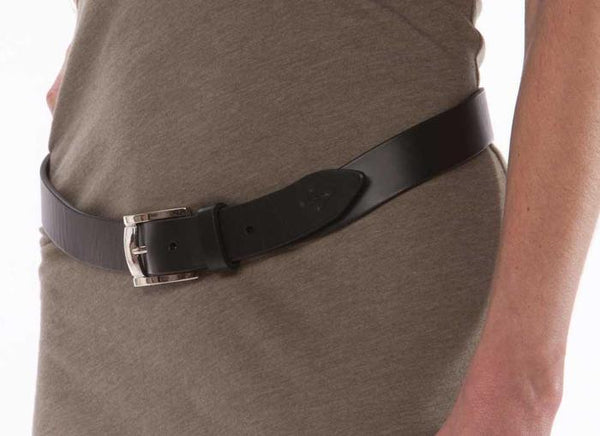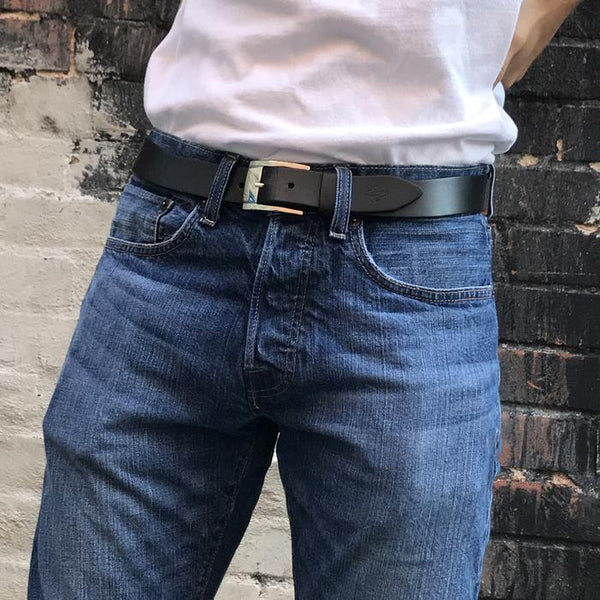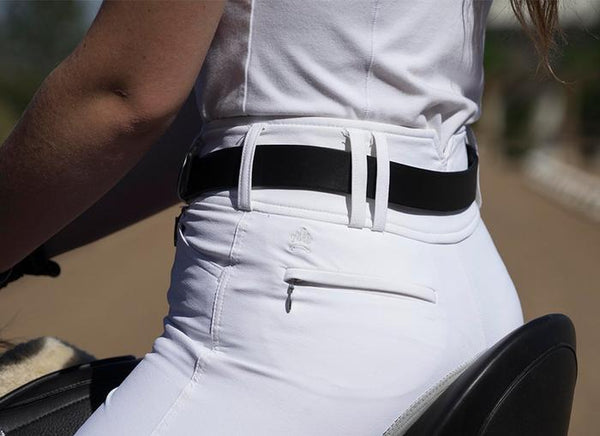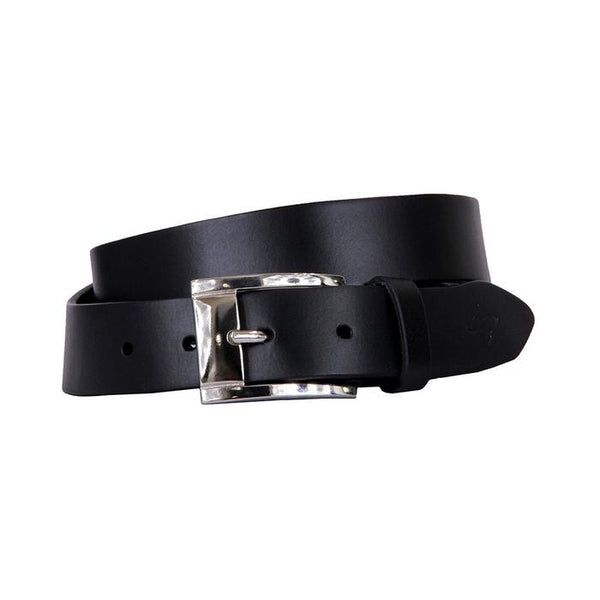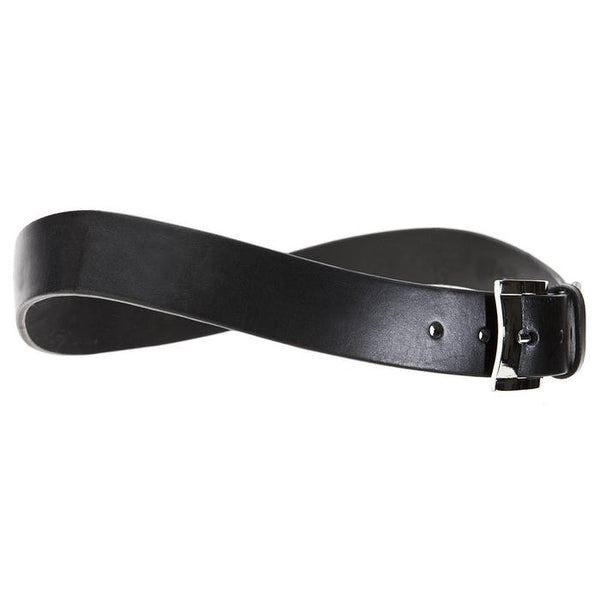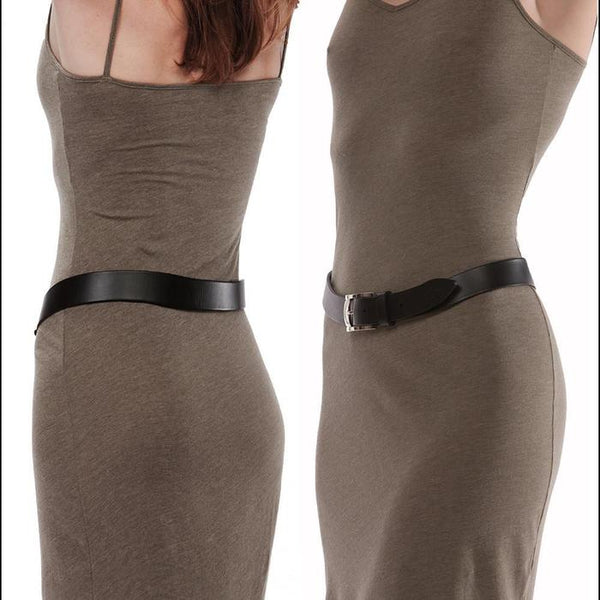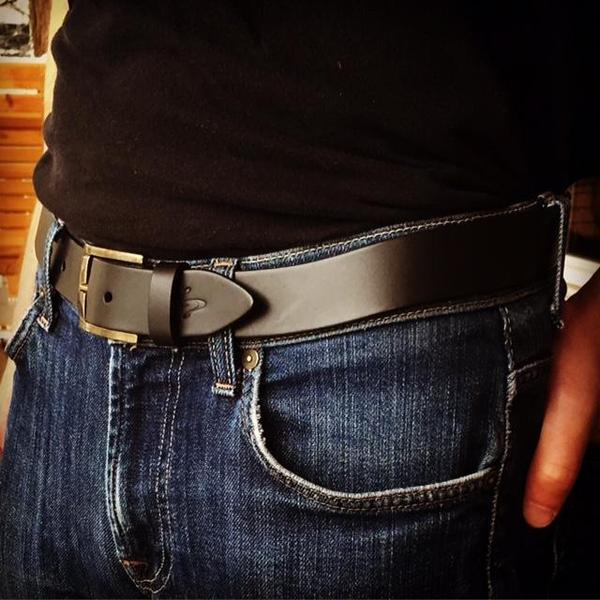 The Embrazio Curva belt is shaped with a subtle yet definite s-curved wrap of hips and waist. This unique design fits so much better than straight belts, enhancing not only the feel to but also the look of the wearer.  Rising over the hips, the belt does not press into one's hipbones.  Coming slightly down in back, the belt does not have that annoying gap when worn with jeans or pants. 
For both men and women and constructed of premium, full-grain bridle leather, the Embrazio Curva belt is a one-of-a kind accessory that just gets better with time and wear.
DIMENSIONS: 1 1/4" wide
Sizing: measure an existing belt from the buckle bar connecting to the belt to the hole the belt is worn on and that should give you the size belt you should order.
BELT SIZING:  
Measure a belt you currently wear. Measure from where the buckle attaches to the belt (leather wraps around the buckle) to the hole you are currently using. If this measurement is 34 inches, order a size 34 belt. Our belts are sized to the center hole. If you order a 34, it will be 34" to the third or center hole. Fitting a belt to the center hole is important as it gives you the most flexibility with your belt.
Important:
Do not measure the belt from end to end. You will not get the accurate size that way.